The CORRO-PROTEC Powered Titanium Anode Rod is a long-term protection solution compared to the existing sacrificial anode on the market.
How it works
As the sacrificial anode already in place in the water heater undergoes a high transfer of electrons in case of aggressive water, the life of the hot water tank can be affected. By forming a protection layer on the tank walls and its weak points, the CORRO-PROTEC ICCP System provides the water heater with a permanent protection against corrosion, regardless of the water hardness.
We did not invent the ICCP principle, we developed it to protect residential and commercial reservoirs. This protection has existed for decades and mainly protects pipelines, ships and boats, steel in concrete and is even used in the automotive sector!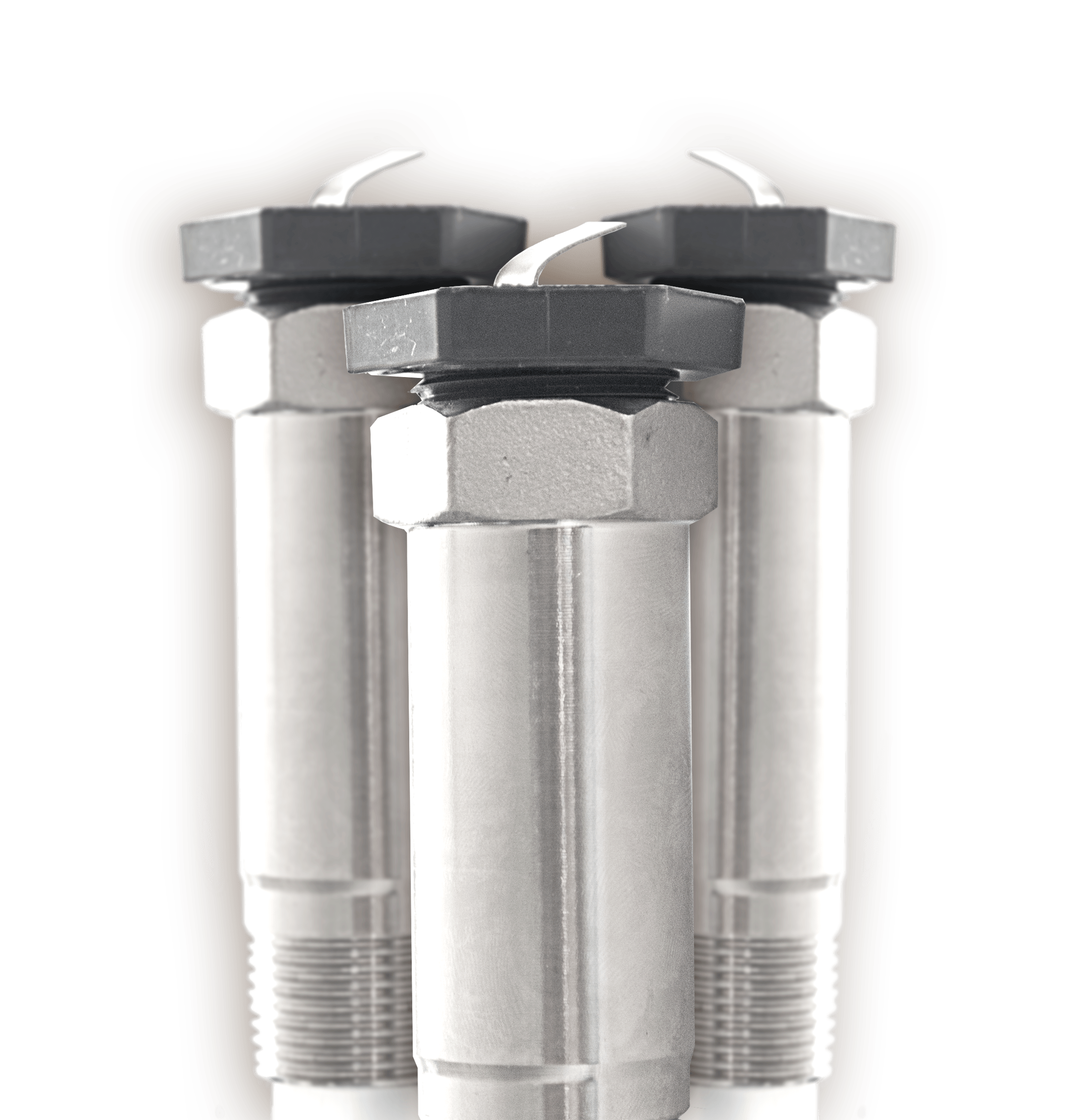 Our researcher's know-how has led to the creation of revolutionary products that completely change the way hot water tanks are viewed. Although the technology has already existed for several decades in the industrial sector, we have been testing Corro-Protec in the laboratory for more than 12 years in order to offer you safe and effective products. 12 years? Really? The answer is YES! The pre-market testing took place from 2006 to 2010. It allowed us to determine the components needed to manufacture the anode in order to provide the best possible protection all the while remaining affordable. 
Since that time, Corro-Protec anodes have been constantly improved and modified to respond to market innovations and the wide variety of tanks. Today, we are the leaders in this field and we protect tens of thousands of tanks across North America! If you are curious and want to know more about the tests performed, we invite you to read this article: Tests of Powered Anode (ICCP)
How do I know if the system works?
Many people ask us how one gets to know if the system works. In order to make your life easier, we have added a green LED light on the rectifier, which allows one to see quickly and easily if the system is functional! This light comes on only if the Corro-Protec protects the tank properly.
Fit Any Type of Hot Water Tank!
This water heater anode rod can support a wide range of today's modern water heater sizes and designs, including 10-30 gallons, 40-80 gallons, 90-120 gallons, stainless steel, and even oil/mazout. Perfect for updating older water heaters or ensuring your up-to-date smart home runs even more safely and efficiently.