About us
Corro-Protec is a small family owned business located in Québec, Canada.
Since 2008 we offer outstanding quality powered anode rod in Canada, United States and Europe. Thanks to our team knowledge, we are able to give customers the best service they deserve with the most reliable rod on the market.
Beyond selling products that help extend the life of water heaters, Corro-Protec attaches great importance to the environment and the community in which it operates. That's why we take concrete action to protect the environment and give time and donations to organizations that are important to us.
Who we are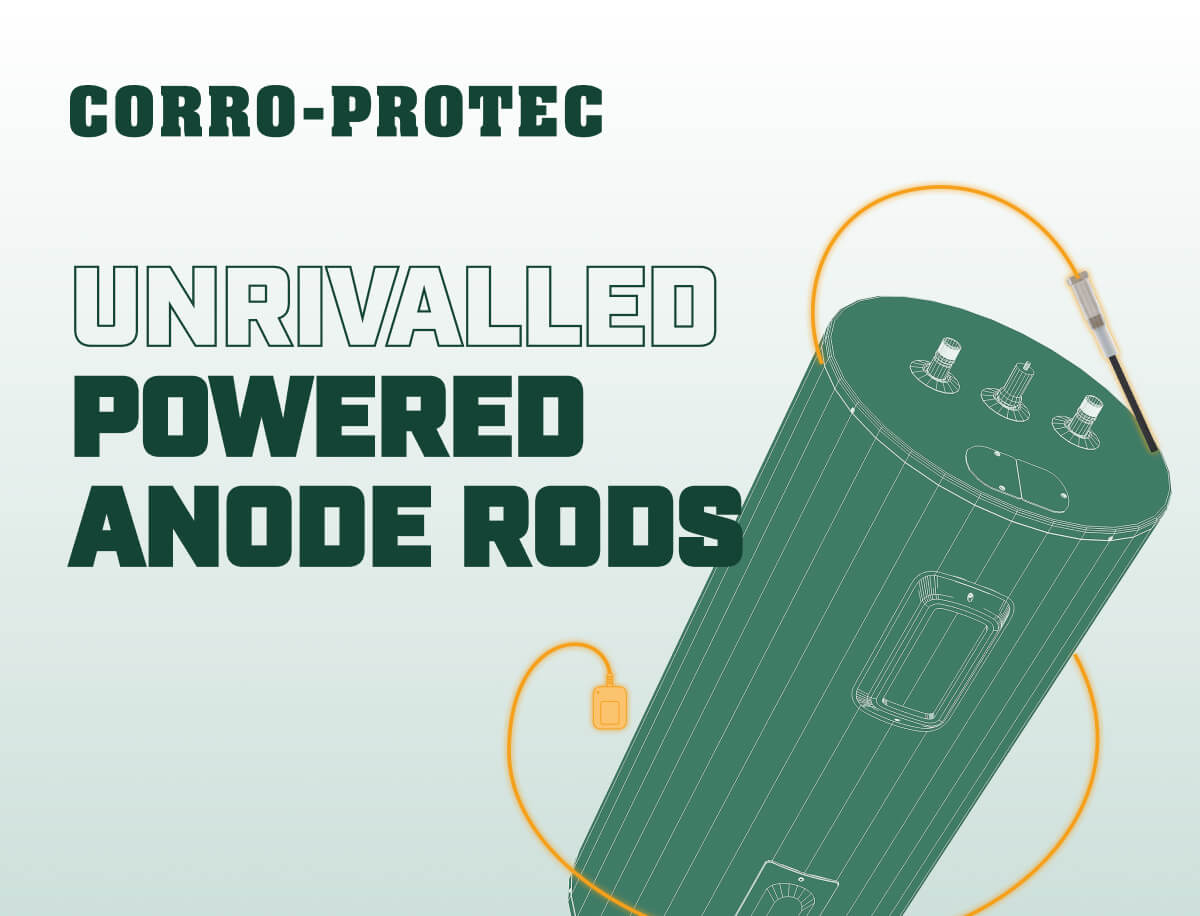 Company History
It was in Becancour (Quebec, Canada) that the idea of ​​protecting residential hot water tanks using impressed current anodes arose. Protecting a huge city-owned potable water tank from rusting, our team soon realized how much it looked like a water heater.
After several years of impressed current protection for piling structures and municipal infrastructures, our team began a study on the lifespan of water heaters and why we had to replace them. The internal study quickly showed that rust was the main reason why people had to change their tanks. After a few years of use, the rust made way for a leak that could quickly turn into a nightmare and create a big water mess.
Despite the new techniques adopted by water heater manufacturers, the slightest imperfection in the vitrification left room for corrosion and reduced the service life. Wanting to reduce water heater consumption and help the environment, Carl Tarini decided to develop the Corro-Protec anode in the Techno Protection laboratories in 2008.
Today's date
Since its launch, the Corro-Protec anode has undergone several improvements and many models have been added to meet different needs. We now offer a complete line that can be installed on any residential, industrial and commercial tank, in addition to having a line of products for boats and recreational vehicles.
Now based in Princeville Quebec (Canada), Corro-Protec is the world leader in impressed current anodes to protect hot water tanks. With a strong team of 12 employees, the company offers unparalleled service and can meet your needs quickly. Since the anodes are manufactured right here in North America, the team can develop custom solutions to meet your needs.