Corro-Protec Powered Anode Rod
'' Only 24hrs after the install and I would say 99% of my water smell is gone. This is well worth the investment. I highly recommend. ''

- Joey M, Happy Customer
Our Corro-Protec water heater anode rod is specially designed for all models of electric, propane and gas water heaters.
By forming a protective layer on the tank welds and at its weak points, the Corro-Protec anode provides the water heater with permanent protection against corrosion. The system thus guarantees prolonged protection regardless of the water condition.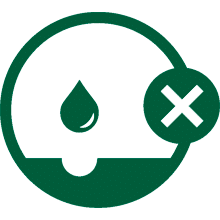 Stop Tank Corrosion
Our titanium water heater anode, combined with electrical current will provide added corrosion protection and increase the life of your hot water tank. Our Powered Anode Rod provides a layer of permanent corrosion protection on the internal welds and weak points of the tank. This technology is recognized by corrosion specialists and has been laboratory tested.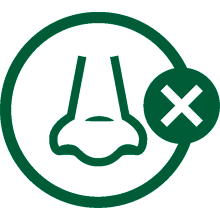 24-Hour Sulfur Smell Elimination
No matter what causes the odors of rotten eggs in your water, the Corro-Protec imposed current anode can solve this problem in just a few hours. Once the system is operational, the energy projected by the impressive current anode will prevent these unpleasant smells for years to come!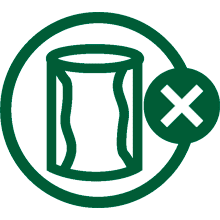 Reduce Limescale Accumulation
Limiting the limescale in your hot water tank can help reduce the risk of clogs, breakage, slow water output, damage, and even premature wear to ensure safety and efficiency. This powered anode rod will also reduce hot water stains.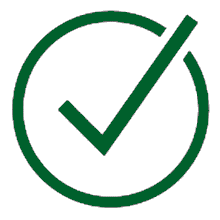 Automatically Adapts
The Corro-Protec automatically adapts to the type of water present in your tank in order to offer you optimal protection. No matter if your water comes from the city or a well, our products will be able to protect your tank!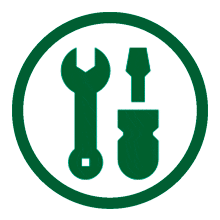 Quick And Easy Installation
We've included step-by-step instructions to make it easier to replace your old water heater hex-head anode with our Corro-Protec with easy-to-follow directions for beginners. If you need help during installation, you can call us or email us. 
.
114 reviews for
Corro-Protec Powered Anode Rod
Reviewed by 113 customer(s)
Exactly what I needed!!!

I was having a sulfur odor coming from my water. I scoured the internet and found that the water heater anode rods deteriorate and are usually the cause. I took a chance and ordered the 40-89 gallon unit. When I pulled out my existing rod it was nasty! After replacing it with this product, no more odor!!! Easy to install and I plan to reuse it when I eventually replace this heater. We'll worth the price for the comfort and piece of mind. Thx Corro-protec!!!

this rod completely eliminated the bad smells in our hot water, I recommend these to everyone I know who has the same problem

After putting in a new hot water heater less than a year ago, the sulfur (rotten eggs) smell became quite noticeable. I put this in (very easy install) and the smell has disappeared. So, Happy Wife, Happy Life!!!!!

Works exactly as stayed, rotten egg smell gone in a couple of hours. Greatvcustomer service. Had a plumber install so if anything went wrong I wouldn't be my fault.

Installed this a little over 2 months ago and it seems to be doing its job.

I am on a deep east Texas water well in the country. This was my great grand father's place years ago, now I am here. After my great grand father, my grandfather took over and had a water well put in. In the last three years since I moved here after my parents, I have improved a lot of things, some of which was installing expensive filters and a water softener system. But I could never get rid of the odor. After two Blue Lightening Anodes, I finally figured out that I needed the 'Powered Anode' since the well water was softened. So I ordered one. I received my powered anode on July 5th, installed it the same day. Within 24 hours there was no more odor in our water. I was thrilled. Now, we have good clean soft filtered odor free water from our deep well. Thank you guys!

FAR EXCEEDED OUR EXPECTIONS! A God send.No more bad smells.

When we moved to central Florida, I immediately noticed the telltale rotten egg smell in our hot water. After some research, I decided to try the Corro-Protec powered anode. The smell was 100% gone within 24 hours and has stayed that way for 2+ years – so far. I would highly recommend this product without reservation. Amazing!

I had smelly water for nearly 20 years until I installed the Corro-Protec. Six years since installation and still keeping the water fresh and odor free.

Excellent product, gives excellent results!

Easy install, fixed my smelly hotwater, very minimal smell now

Not a review but a question. Is whatever this anode does to the water and water heater safe? Safe for drinking I mean.

Product works as advertised for removing the sulfur smell from our hot water. It was recommended and installed by the contractor who put in the tank. Very pleased so far.as the smell was gone in a matter of hours. Time will tell if it protects the tank from corrosion, but getting rid of the sulfur smell was the main goal at the time.

First, I was concerned that the nut used to screw the anode rod into the tank is plastic, it made me nervous as I wanted to be sure it was tight so as not to leak but not too tight to break a plastic nut. I feel they could easily come up with a slightly better design. Beside that concern this product worked perfectly. If you have a sulfur smell from your hot water that is related to the chemical reaction of your water with the standard anode rod, well then this powered anode rod is exactly what you need. It has completely removed the bad rotten egg smell from our water. I could not be more satisfied.

I purchased the Corro-Protec powered anode because our hot water had become very smelly. Within a couple of hours of installing the new anode, the problem had been resolved.

Replaced our hot water tank in the country and immediately, horrid smell came from the water. After some research, found out that the aluminum anode rode causes this and a zinc one may fix it but what I read, that may not be a solution as well. So I read the reviews on the Corro-Protec option and bought it. Easy to install and it immediately fixed the isseu with the smell. Instructions were very clear as well. Suppose to make the tank last even longer than regular Anode so time will tell but so far, would recommend.

Wish I had bought this years ago. Experiments with removing the original anode rod and adding zinc tablets to our water heater worked for a while, but the smell always lingered or came back in full force. Adding this powered anode rod was simple and easy, it fixed the issue instantly, and there has not been a single whiff of that foul smell over a month and a half later. I am VERY impressed with this product and highly recommend it to anyone experiencing odd smells from their hot water.

This works exactly as it said it would. I emptied the tank to clean it and once we filled it again the smell was completely gone. Should have purchased sooner it is well worth the cost Anna shipping was very quick.

This powered anode did exactly what it was advertised to do, it got rid of our smelly hit water.

Très satisfait du produit, a résolu mon problème de mauvaise odeur pour l'eau chaude mais cela a pris quelques semaines avant que le problème soit réglé au complet.

Saved me over a thousand dollars!
The smell in our water wad so bad we only used it to flush the toilets. Iwas ready to have the well drilled deeper and decided to try the Corro-Protect Poweret. It worked! No extra drilling needed here. Thank you Corro-Protect!

We've only had our anode for a week or so but it was easy to install and has eliminated the sulphur smell emanating from our hot water taps. The change happened within hours of installation in our new hot water tank. Delivery took about 3 weeks but we are fairly remote.

Cleaned the rotten egg smell in our new home. Been 2 months no with no problems. Easy to install.

I purchased this rod to eliminate 'smelly' water. Once the powered rod was installed, the water smell was gone within a couple of days. Weeks later the smell hasn't returned. The rod was as easy to install as a standard rod, Should have done this years ago.

Great product, easy to install solved my smelly water issues immediately.

Great product and performs as advertised. Awesome value.

Not able to install it magnesium rod is not coming out of the tank

This anode worked perfectly to eliminate the sulfur smell from a well-supplied water system. Only the hot water was affected, so installing this anode in the HWT (and removing the old one) solved the problem after running the water for about 30 minutes (alternatively the HWT could haver been drained and refilled). We purchased the home recently and none of the previous owners (4 I think) were able to solve this issue.

I\'ve been around long enough to be skeptical of most of the \"miracle\" claims I read or hear about. I\'m happy to report that your product worked \"miracles\" on my new water heater! Now i have no odor in my water and no wife on my back – what a deal!!! Thanks for making a product that does what is says it will do.

I've had one for about a year now. I tried special anode rod. Expensive and did not work very well. I tried removing anode rod. Had to replace water heater in 2 years. Tried Corro-Protec on new heater. Smell gone. But it took me a lot longer than 15 minutes to install. Not cheap but worth every penny I paid for it. Give it an A+ at this point..

excellent product fixed odor problem within 24 hours very easy to install highly recommended

We had horrible rotten egg smell, installed this, amazing!!! Smell is gone.

After getting a smell in my already softened water I discovered that it was reacting to the existing anode rod, the smell went away immediately after removing the stock anode rod.

This was the only solution that protected my tank and didn't produce a smell, Installs very easily, instructions are excellent and seems to be a quality product so far.

This product really works odeur is no longer present

We recently ordered two of these arrived in two days so happy about that it is the best thing that we have purchased one for our home and one for a rental property I would recommend this to anyone thank you

We live by the Chesapeake Bay on the Eastern Shore of Maryland. The water here is known for it's high iron content. We had put in a new well and it got worse. We have been suffering from stains and horrible sulfur/rotten egg smells. We have 2 houses on our farm. The original house has a gas hot water heater and the new house has an electric hot water heater. We each have a salt system to help with the staining.Today, we put the Corro-Protec into the new house's electric hot water heater as the water in that house is so much worse than the original house. We just gave my grandson a bath and we are very excited to say that the smell is gone!!! This is amazing and I will be telling anyone in this area about the success of the Corro-Protec!!! We don't have enough room to get the old anode rod out of the gas hot water heater but when it comes time to replace it; I will be changing over to electric and will purchase the Corro-Protec to install in it. Kudos to whom ever figured this out!!!!

I recommend this product to anyone with water smell problems it's a great product.

works great. relatively easy install. would be better if the nut size was the same as the standard instead of 1/16 difference.

Installed this in a 4 yr. old Rheem water heated because of a serious rotten egg smell showed up a few months ago. This rod eliminated the smell within 24 hrs. The old rod was completely sacrificed so a new rod was needed and all the positive reviews of this rod solving the sulfur smell issue for others prompted me to try it. Great service, quick arrival and easy install (used impact wrench to remove old rod, took all of 20 seconds). Would highly recommend this to others. Now lets hope it continue working for a long time.

I am so impressed with this product. It has done every thing you have said it would. I had recently bought a new water heater and with in days that nasty smell and taste showed up. Being in ill health it was makein g me ill to my stomach.It took it away with in hours. Il will be recomending this to my various associates and friends in the construction industry. Thanks for the great product. ,

Bonjour, je suis très satisfaite de ce produit.Les problemes d'odeur et de couleur sont corrigés après seulement quelques jours et le service de livraison aété très rapide. Merci

I ordered this product expecting the 10 day to 3 week delay but it arrived on the 3rd day after ordering it! I had an sewer odor from my water heater after changing the anode rod, changing from Aluminum to Magnesium made no difference but 12 hours after changing to the Corro-Protect system and flushing the hot water heater as per the instructions I had no odor to my water! 1 month later and there is still no odor, the Corro-Protec fixed my water smell.

I purchased three of your Corro-protect units and so far I am quite pleased! The first one I installed in my house, I am on city water, and had to change my anode every 10-12 months. As my hot water heater uses a hot side nipple style anode, it was always more pricey than a conventional one. I'm hoping it ends up saving me money over time.

The second one I installed in my Mom's home. Small town water, and again as she lives 1-1/2hrs away from me, it's a convenient solution to reduce maintenance at her place as she is in her mid 80's and lives alone. Again it's a hot water side anode so will hoping it saves me some money and one less thing on the "to-do list".

The third one went to my brothers house. Well water with the typical "smell". As his kids grew up and moved away, there was less water usage and the water smell become worse. Happy to say within less than a day, the water smell was completely gone! This was a conventional style anode.

All were easy to install, and no issues to date!

Rectifier failed after 2+ years, emailed company on Thursday and received new one and repaired by Saturday afternoon.
Such great service and warranty!

Excellent pour éliminer l'odeur de soufre de l'eau chaude! Je recommande fortement ce produit.

WOW is all I can say! Installed a new AO Smith 40 gallon HW tank a month ago, all was good for the first three weeks. Then it hit us like someone left a dozen hard boiled eggs under my vanity after a shower horrible. So bad my wife wouldn't shower at home and went to her moms to shower. So I started researching how to get rid of the smell. We have well water and know it takes a little extra maintenance so we have a whole home filter as well as a softener. I was reluctant at first when I found Corro-Protec but I was out of options as my wife was talking about selling the house (not a joke). Ordered it and it showed up 2 days earlier then the tracking said. Decided to install immediately unfortunately AO Smith torks their Anode rods to about 1500 lbs extremely difficult to remove took an 1800 lb impact to get it out. The power anode fit right in very easy as soon as I found the 1-3/16 socket (very odd size). I kid you not once installed without draining within 6 hours the egg smell was completely gone. Happy wife happy life best 120 bucks I ever spent, awesome product and does what they say it does.

So far it is working smell is gone and that is great didn't really thank it would work but so far it is good

Bought a new home in the country which was on a deep well. Had the rotten egg smell really bad in the hot water. I installed the Corro-Protec and within hours the smell was gone. Its been about a year now with this installed and still no smell. Great product and yes I would recommend it.

It was a easy install on a new 55 gal gas tank, your installation instructions are good

I live out in the country, and have always had, and grew up on, well water. I recently had to replace the hot water heater in my house due to sediment build up and less and less hot water. The new hot water heater was glorious, but the sulphur smell from the water that had always been there was now unbearable. I tried 2 different anode rods to try get rid of it. Standard aluminum, a magnesium one, and was looking for a zinc one when I discovered Corro-protec. The smell from the hot water having a shower was so bad that it actually burnt your nose when you were showering. 24 hours after installing the Corro-Protec rod, the smell was entirely gone! For the first time ever in the 16 years of living there, it was like showering in spring water. I am so thrilled with this product and cannot believe how well it works. Thank you, for giving me fart-free water! ?

I installed the Corro-Protec at my cottage which has well water. The installation is straight forward, you need a 1 1/16 socket to remove the original Anode and an adjustable wrench will suffice to tighten the Corro-Protec . If you do not have the ceiling clearance above the tank the old anode will need to be bent during removal. After 2 days the rotten egg smell diminished. So far I am very pleased.

This thing is remarkable!! We've been battling the rotten egg smell in my sons new house for over a year going through multiple water heaters, shocking his well with no success until we purchased this anode rod that we found while googling solutions. Literally within less than 24 hours the smell was gone!!!! Cannot believe what a relief it finally is to not have that horrible embarrassing smell! Thank you corro-protec!!!

Every once in a while, you find something that exceeds your expectations. I bought the anode and installed in our hot water heater. Within hours our stinky water was gone. Unbelievable! Hope the part lasts forever.

I chose this one due to 20 year warranty and favorable reviews. It was easy to install after I took out the old anode. There wasn't much instruction on taking out the old anode. Taking out the old anode was made easier for me by having the water heater already fastened down for earthquakes. Then I l pre-lubricated the old anode with a cutting oil lubricant, followed by using a big wrench and socket (1 and 1/16 inch socket) and hit the wrench with a few times with a 5 pound weight counter-clockwise. It came free after that.

So far so good, easy installation on my new water heater. Used a cordless impact wrench to remove the factory anode rod. Had to go back a couple of times and gently tighten the new corro-protec rod because of small seepage, but didn't want to risk over tightening. So just a little more each time. Typical plumbing skills and techniques and you'll be fine.

We recently purchased a fantastic lakefront cottage. It is a beautiful place with one drawback. The water really stunk. I thought it was kind of normal for well water systems. I asked some friends, one of whom said that it is just something you have to put up with. When that friend came over, he said it smelled worse than his place. I narrowed down the source of the smell to the hot water. Not willing to accept that I would have to put up with the smell, I did some research on the web which led me to the Corro-Protec product and the reasoning behind the cause of the poor odor (explained on the corroprotec.com web site) which made perfect sense to me. The odor from the water made washing dishes, showering, brushing teeth (all the normal activities of living) very unpleasant. The cost of the Corro-Protec anodizer was quite reasonable and there were youtube websites explaining how to install the Corro-Protec anodizer which looked quite simple. So why not give it a shot. I made the order, and received it within a few days. The positive connection tab on top of the anodizer rod was bent over a bit which must have happened during shipping. I emailed Corro-Protec to explain and was assured that the product is quite durable. The tech told me how to pre-test the product which gave me confidence in going forward with installing and using the product. I went ahead and installed the Corro-Protec rod which took me about 20 minutes (taking my time to inspect and clean things up along the way). I drained and flushed the hot water tank (ensuring the electric tank was turned off). After turning everything back on using the Corro-Protec anodizer, the stink was 95% gone and got better the more I used the water. It definitely made living in the cottage much much more pleasant. I have since recommended this to other friends and co-workers that I know are on well/septic systems. I also mentioned this to the selling agent of the cottage, whom has never heard of this before and was excited to try it out himself.

Big thank you to Corro-Protec. I plan to use this in other properties that I own (although the smell of the other properties is nowhere near how bad the cottage water smelled). I highly recommend this product.

I ordered one a few weeks ago. shipping was very fast. I had it in 3 days. We have it installed and it works perfect so far. We are on well water and had sulfur smell.

Almost too good to believe. Only minutes after install and running the hot water a large noticeable difference was noted. I can only image I'm the change after a few cycles of the water heater. Wish I would have found this much sooner.

Odor was gone within a few minutes of installation!

OK. I am giving this a 5-star rating because it worked instantaneously. Just a heads up on installation. It may take longer than 15 minutes if you have no luck like me. I just recently had a new OA Smith water heater installed and the installation took 3 hours because of a comedy show. First you need a 1-1/16 inch socket to get the old rod out and a 31 mm socket to put the new rod in. Well, I have at least 7 half inch socket sets. All of them had 30 mm and 32 mm sockets, but no 31 mm socket. They also had 1-1/8 inch sockets 1-1/4 sockets but no 1-3/16 socket (close enough for 31 mm) until the very last oldest set I had. That took about a half hour. When I popped the black cap label anode, all I saw was a bunch of foam insulation. Not wanting to chew up the insulation, I got out a 1-3/4 inch hole saw to neatly cut out the insulation and a shop vac to make sure none of the insulation got into the tank when I took the rod out. Once I reach the rod nut, I thought I was home free. Well, when I tried to undo the old rod I only succeeded in moving the water heater. So, I got out the breaker bar. It wouldn't budge. So I got out the air socket and it still wouldn't budge. So I got out the air hammer and finally broke it loose. Now I had to be home free. Not so fast! Once I hand threaded the new Corro-Protec rod in the hole, it became apparent that the thread on the inner tank was not quite straight up. (the weld was a little off) Since the electrical part sticks up even with the outer tank shell, I couldn't get the socket wrench around the top. I tried a number of wrench combinations to try and tighten the rod but just didn't feel comfortable with how tight it seemed. So I final bent the metal around the hole to get the socket on and sure enough it wasn't tight enough. So, be patient because it is worth it after 20 years of smelly water a little extra time was worth it. I would have paid and extra $5-$10 to have the 31 mm socket included with the rod.

I went into our purchase of Corro-Protec as a bit of a skeptic. I just did not think something so simple would fix our smelly hot water. THANKFULLY I WAS WRONG! This solved our problem entirely! We would have bought one of these long ago if we had known about it. Quality product. We are so happy with our purchase! OUR WHOLE FAMILY THANKS YOU!

We had a new hat water heater installed and within 2 weeks the water was quite smelly. We installed this product and within 2 hours the smell was gone and hasn't returned!

What a great product. Installed new hot water tank about 6 weeks ago and the water started smelling instantly. My previous water heater only lasted 5 years due to the fact I removed the anode rod completely and did not replace it. Once my water started smelling after new tank installed I started researching and came across Corro-Protec. I read the reviews and even though a little pricey, I purchased. I installed and the smell was gone within hours! Installation was very easy. Instructions were easy to follow. This was a great investment.

Just installed mine a wk ago was pretty sceptical of it working but so far it has worked exactly as promised!! Worth the money!!

I installed mine yesterday. After about 5hrs, the smell was gone! I'm honestly impressed! Merci!

I installed the Corro-Protec at my cottage which has well water. The installation is straight forward, you need a 1 1/16 socket to remove the original Anode and an adjustable wrench will suffice to tighten the Corro-Protec . If you do not have the ceiling clearance above the tank the old anode will need to be bent during removal. After 2 days the rotten egg smell diminished. So far I am very pleased.

Fully back this product – I recently purchased a Corro-Protec anode and it immediately solved our issue.

I purchased a cottage that had 92' well. The hot water had a bad smell and after installing a water softener it even got worse!! After switching anodes, reading , talking to a few so called experts I still has terrible rotten egg smell in my hot water. I came to find your electric pa ode on the internet, so I thought what have I got to loose?? Aftertastes a very quick and simple install it was ready to plug in. Within 4 hours ALL THE SMELL WAS GONE!!!!! It's now been over a year and we still have clean fresh smelling water!!!! AMAZING PRODUCT, thank you!!!!!

I bought one delivered on Monday and installed after removing the three year old aluminum zinc anode which was loaded with chemical deposit. I live in rural area with well water and before installing the Corro-Protec, I flushed my water heater and poured in 64 ounces of Hydrogen Peroxide and refilled the heater and let set for an hour then open water line and ran each hot water faucet to sanitize. Then drained the heater again before installing the new fix. Today, I went in my attic in the garage and tied into a junction box running a new outlet circuit 120 volt just above the water heater to plug in this new unit. Yesterday, I used an extension cord so I could get it operational.

Installed one 7/3/20 in about 4hrs the egg smell was gone but had a metal smell. By morning no smell at all.

This works. I read several reviews and researched quite a bit about this before investing the money. After installing in our water heater, the smell was GONE within about 3 hours. The instructions were thorough and easy to follow. It was nice that the company included the extra fittings needed to install in our Bradford White water heater.

That familiar hot water sulfur stench started after only 2 years in our newly constructed home, so of course we called a plumber. Yada yada yada $300
later, after draining the tank and installing a new anode, he thanked us for the business. That next year the mutant smell returned. This time I did the research and discovered Corro-Protect. Their web page lays out the cause and remedy, and the customer reviews sold me. Following the enclosed directions, and a great review from customer Bob Sickler – 9/25/2019, I did the installation. Instantly the smell vanished ! The worst part was removing
the old lime encrusted dissolving anode. Oh ya, also wait for an 80 degree day with matching humidity to do the install. It will make the results that much
more satisfying.

My last Richmond water heaters lasted 5 years and 2 years! And I kept getting the black gunk in the hot water lines even though I bled the tank every 6 months. In desperation I cut off the mag rod, left about an inch and a half. After 10 days I took the advice of the water conditioning guy and had them install the Corroprotec. I couldn't believe the amount of corrosion in only 10 days on the stub of the mag rod they removed. The mild odor is gone and only time will tell if the tank holds up any longer than the last two.

This was a lifesaver! I can new take a shower in fresh smelling water. No more sulfer smell in laundry, shower, and dishwasher. Thank-you!

It was a easy install on a new 55 gal gas tank, your installation instructions are good

Easy installation – the water quality seems better than a standard rod. Will find out how effective when I get back from vacation. My last anode was ineffective and cause a rotten egg smell. I am anxious to see the water quality when I get home. Will update if I have any issues

I have no details to add. It was installed by my plumber. Seems to be working though. No sulfur smell anymore.
Seems like a good product.
Like

It was easy to install, got rid of all the gunk in our hot water tank, and we didn't even drain it first! I have already recommended it to our neighbours. This is a great product!!

New anode rod took care of the rotten egg smell at my cottage, worked almost immediately, but definitely within 24 hours, easy to install and great instructions

Purchased for a vacation home that had an issue with rotten egg smell from hot water heater, despite heater being brand new. Under warranty, the hot water heater was changed and shortly thereafter, the smell returned. Had the corro-protect installed and immediately the smell was gone. I have had it installed a few months now and it continues to work like magic. So thankful for this product.

Amazing Product! We have had sulfur smell in the water for years…. We put a new drilled well in last year and only had the smell on hot water after that…Put in a new hot water tank, Using multiple filters and uv light and still the smell! Installed this product and added some bleach to the tank when we installed it… filled tank and let is sit over night…drained the tank again to get the bleach out and then refilled… This is overkill but as I said, I have tried everything.. Very pleased to say that the smell is gone!! Wish I had found this years ago! If you have sulfur smell on the hot water side, buy this now and get rid of that old anode in the tank. Highly Recommend!

So far so good, easy installation on my new water heater. Used a cordless impact wrench to remove the factory anode rod. Had to go back a couple of times and gently tighten the new corro-protec rod because of small seepage, but didn't want to risk over tightening. So just a little more each time. Typical plumbing skills and techniques and you'll be fine.

Shipping was very quick. This device was very easy to install and got rid of our sulfur issue literally overnight. Our 2 month old water heater came with a magnesium anode and it was being eaten away at. Fantastic product!!

If there were 10 stars available, I'd check that. I have owned and installed the Corro-Protec since September 2019 (about six months) and not once have I had foul smelling hot water in the shower or sinks. In addition, if this device can prolong the life of my electric water heater, WOW, what a bargain for the price paid! We'll see because I've had to change electric water heater tanks like socks over the years. They don't make tanks like they used to. Ten thumbs up guys!

Worked as promised! I have a fairly new well and for a while the water was fine. However after about 6 months the smell came and got worse and worse. We were able to isolate it to the hot water side. Our well folks suggested it was a reaction to the anode. Their only solution that works was to remove the anode, acknowledging that would void the water heater warranty. It was only months old, so I googled and found articles about corro-protect. Seemed logical since I knew my magnesium anode was the problem. I ran all the water out of the tank right after install, and the next morning the smell was gone!

I installed it but do not know at this time if it solved my smelly water problem yet. Will update in 6 months.

Amazing product! Sulfur stink gone in less than 24 hours. DIY TIP: Shut off power at the breaker box and close the cold water supply to your water heater tank. Remove your faucet aerators and open your hot water sink faucets and run water to drop pressure in the tank. Stop draining water temporarily and remove the old anode while water level in the tank is still nearly full. Connect a garden hose to the tank valve and position the hose outlet outdoors, open hot water (only) faucets again and open the tank valve and drain all the remaining water from the tank. Close the valve. Using a funnel in the open anode hole, pour a container of hydrogen peroxide into the tank and let it sit for ten minutes. Install your Corro-Protec powered anode per instructions. Leaving your hot water faucets open, open the cold water supply to fill the tank until it blasts thru the hot water faucets in your sinks. Close all faucets, clean aerators, and re-install them. Now turn on the electric power to the tank and plug in your Corro-Protec anode. The hydrogen peroxide helps to neutralize tank bacteria upon refilling giving the powered anode a head start to eliminate the odor. Next day showers were totally stink free! There are some smart folks up there in Canada! So far I'm totally happy with my purchase. Yes, pricey it is, but think how many times you would have to replace standard and even zinc alloy anodes for the life of the tank. My previous Zinc/Aluminum alloy anode lasted less than a year and the odor came back in spades long before that!

Great product so happy. Wish I knew about this product sooner sulfur smell is gone
Easy to install and fast delivery.

Easy to install, working great so far. Definitely recommend using impact wrench to remove old anode if you have one.

So thankful for this product..
I was gaging from the smell of our water after replacing our old water heater.
Thank you so much for a great product.

At last the rotten egg smell is gone and nearly instantly. Installation was easy and for the results the price is excellent.

Corro Protect removed the sulfer smell from our water when no other solution worked. Great product!!

Once I had the old anode out the corro-protec was easy to install and the rotten egg smell is gone. Very satisfied!

The installation was very easy on a 40 gallon Richmond gas water heater.

easy to insert in water heater – within 2 hrs. that bad smell was gone – what a great product – why doesn't all new heater come with this anode rod?