Corro-Protec Residential Anode Rod
In Stock.
Free 2-day delivery.
Our Corro-Protec water heater anode rod is specially designed for all models of electric, propane and gas water heaters.
By forming a protective layer on the tank welds and at its weak points, the Corro-Protec anode provides the water heater with permanent protection against corrosion. The system thus guarantees prolonged protection regardless of the water condition.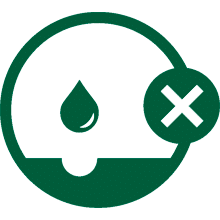 Stop Tank Corrosion
Our titanium water heater anode, combined with electrical current will provide added corrosion protection and increase the life of your hot water tank. Our Powered Anode Rod provides a layer of permanent corrosion protection on the internal welds and weak points of the tank. This technology is recognized by corrosion specialists and has been laboratory tested.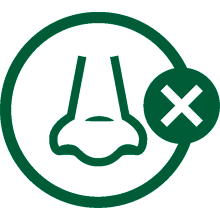 24-Hour Sulfur Smell Elimination
No matter what causes the odors of rotten eggs in your water, the Corro-Protec imposed current anode can solve this problem in just a few hours. Once the system is operational, the energy projected by the impressive current anode will prevent these unpleasant smells for years to come!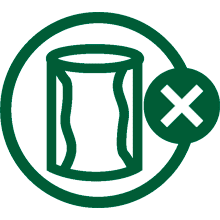 Reduce Limescale Accumulation
Limiting the limescale in your hot water tank can help reduce the risk of clogs, breakage, slow water output, damage, and even premature wear to ensure safety and efficiency. This powered anode rod will also reduce hot water stains.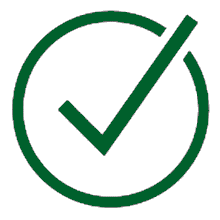 Automatically Adapts
The Corro-Protec automatically adapts to the type of water present in your tank in order to offer you optimal protection. No matter if your water comes from the city or a well, our products will be able to protect your tank!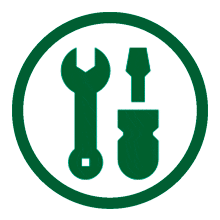 Quick And Easy Installation
We've included step-by-step instructions to make it easier to replace your old water heater hex-head anode with our Corro-Protec with easy-to-follow directions for beginners. If you need help during installation, you can call us or email us. 
.
166 reviews for
Corro-Protec Residential Anode Rod
Reviewed by 165 customer(s)
Powered Anode

We live on acreages with wells. Our neighbours bought 2 for their hot water tanks and when we complained to them about the smell in our water after some long-standing well issues were resolved they recommended we do that. We did and the smell was gone by the next day. The magnesium rods that are standard with most hot water tanks react with the iron in the water and iron bacteria causes the smell. Our cottage has just been rented out. Now the hot water tank in there is being used more the tenant has noticed that there is a smell so I am going to purchase one for that one. Very pleased with the product.

Wow!!

Fantastic product so far, and customer service was excellent. I would of liked to known the exact torque specific to not over tighten but regardless I got the job done and the odor is not present.

Smell eliminated within hours of install. It worked for our problem and was easy to install. The most challenging was removing the integrated rod on Bradford-White water heater. Very impressed with this product, highly recommend. Ordered on Thursday, delivered on Friday and installed it Saturday.

Seems to do the job of eliminating smells. We are running the hot water temperature a little hotter than previously, maybe five degrees.

This product was easy to install. A bit more difficult because I have a GE Geospring water heater. Otherwise no problem. Arrived next day and will hopefully provide many years of service and extend the life of my water heater. Mostly it is one and done!👍

Was having problems with a 8 month old water heater, it started to have a bad odor after 2 months, drained it every month. Last 2 months with putting peroxide in it to clean it. Still didn't helped till I bought this and installed it. The anode that was in it was already corroded really bad.

OMG, we have been trying to figure out how to get rid of, not just a simple rotten-egg odor, but on some occasions, a sulfur smell SO PUTRID when running a hot laundry load I couldn't even stay in the same room. (FYI, this 3 yr old water heater is for our guest bath/laundry which is only occasionally used so hot water sits stagnant. We have N. Texas well water, Well-Rite WR-360 Well Pressure Tanks and a connected water softener.) To determine the smell's source and attempt to fix, we had a plumber camera the septic lines and exhaust pipe, flushed the water heater several times with bleach, installed an aluminum anode rod all to no avail — all over the course of 3 years. I had almost given up!!! (Nothing like having guests shower in "poo-water"!) I finally saw this powered anode rod online and decided to give it a Hail Mary before having a new water heater installed. Husband installed it easily once we figured out the top of the rod is not intended to be flush with the top of the water heater (to allow for connection of the connector). 3/4″ NPT thread diameter was the same as our last anode rod (we ordered the 40-89 gallon model). Once installed, we did run the remaining hot water in the tank to deplete it before refilling with cold, then turned the heater back on. I really had little to no hope that this would work. Once the water ran hot again, the smell was still there (6pm). The next morning, smell persisted and I resigned myself to the idea that we'd struck out again. HOWEVER, several hours later, the SMELL WAS 100% GONE!!! I still can't believe it!!! (The reviews did say that sometimes it takes 24 hours.) I can't recommend this product MORE strongly. Thank you Corro-Protec!!!

Works fantastic! Rotten egg smell was gone in under 24 hours!

Installed in a Bradford-White hot water. It required their fitting adapter kit because the Bradford-White has the anode rod in the hot water outlet. Couldn't get the supplied Chinese pipe fittings to quit leaking with the recommended six wraps of teflon tape.Took it all apart and applied pipe sealant on top of the teflon tape, problem solved. Best of all, the smell is gone.

Installed about three hours ago and still smell the rotten egg! All these reviews say good product. Right.

Odor eliminated immediately, thanks

Easy to install, works perfect

I admit I was skeptical but hopeful that this would work. So far I've been pleasantly surprised. The odor disappeared almost immediately. Two weeks now and still good. Hope it continues.

Easy to install. Good peace of mind knowing that the water heater is protected.

Easy to install, and my sulphur smell was gone the next day. Very happy with the product.

We have lived in our home 20+ years and have always had issues with our well water. About 10 years ago we installed a whole house filtration system and still found that we had to deal with a sulpher smell from our hot water heaters. This last year I researched options on line and found out about the Corro-Protect anode rods. I asked our plumber to install them in the new heaters we purchased a a week ago. They have totally worked! It is still early days but if they continue to provide odor free water for even a year it is money well spent and a win! With the provided 20 year warranty I am expecting them to perform a lot longer! We are very satisfied at this time! Thanks!

The anode I bought has worked very well. It completely solved our softened hard water smell problem. Most difficult thing I had to do in the process was getting the original anode out of the new tank.

Replaced our water softener and hot water heater at the same time. Went with a Morton softener and Richmond XR90. Having well water I was savvy to the hot water smelling issue so I put an aluminum anode rod in the brand new tank. The hot water was smell free for a month until it started to stink. I drained the tank and installed the thick magnesium anode that came with the tank. A couple of weeks later the hot water smelled worse than it did when I took the aluminum anode rod out.
Having researched this issue and heard about Corro-protec, I wanted to try the aluminum rod first due to cost. Also when I was discussing this issue early on with a guy who works for a local water treatment company, he said they install the Corro-Protecs for customers with well water for this very same reason.

A few weeks ago we bit the bullet and bought the Corro-Protec electric anode rod on Amazon. As of now, the hot water is smell free and we are very happy with the results. I passed this info on to another couple who have an issue with smelly well water coming from their hot water heater. Hopefully our brand new water heater will see a longer service life from this anode rod. 5 stars!